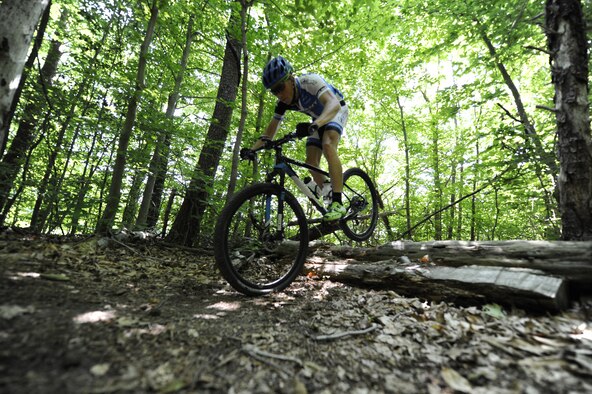 Are you ready to perform the ultimate mountain bike (MTB) tricks and stunts? Then let's have a quick check on your protective and athletic gears & garments. Wait? You don't have an elbow pad?
Professional and beginner bikers alike shouldn't ignore the fact that even though a pair of elbow pads may seem uncomfortable at times, it is best to wear and have them while you go on your daily MTB adventures and routines.
But what's holding you back in using this? Maybe they tend to obstruct you at times or their foul smell as precipitation takes place while biking, take note that they may even feel hot during the summer time. However, numerous brands have come up with their own technology to address these into their elbow pads – claiming they're the best mountain bike elbow pads in the market.
And currently this year, different elbow pads of different designs & solutions are available. Of course, they don't come in cheaper bargains. And being expensive alone is a major roadblock to test them all and to find the best mountain bike elbow pads. With that, we give you our top picks of mountain bike elbow pads that are surely comfortable, durable, and offers proper skin ventilation.
Top 2 mountain bike elbow pads and guards
Fox Racing Launch Pro Elbow MTB Guard
Fox Racing is one of the renowned brands to keep up with the standards. The Launch Pro version of Fox Racing is a hard shell elbow pads, perfect for extreme biking or sports. Made of plush padded elbow cups and extra padding, this elbow guard is made to absorb shock and to resist impact that may break your joints and elbows. Moreover, these Kevlar covered elbow guard is sure to protect you from scratches and scrapes while providing utmost comfort. The inside layer is made of perforated neoprene construction that is made specially to ventilate the area. Bikers really liked its lightweight and breathable construction material as it makes it less uncomfortable even with hours of biking. Primarily made to fit every kind of elbow structure, it has a wraparound hook and loop closure that takes no effort to put on. Observed from the inside are silicone gel straps that prevent the elbow in slipping down while in motion or even through excessive wear and tear.
POC Joint VPD 2.0 DH Elbow Guard
As POC introduces its 2017 version of elbow guards, it has become one of the popular and reliable elbow pads used by professionals. Particularly powerful when it comes to comfort and protection, POC boasts its new VPD 2.0 compound integrated in each that provides an impressive amount of shock absorption without those extra layers of hot pads. Past users are very much satisfied with its light and cool property and its perforated material for air flow, which is favorable especially in hot and humid biking conditions. Furthermore, it has an inner sleeve fabric made of stretchy Lycra and Kevlar reinforced that is foolproof to be securely and snugly in place even with constant vibrations and motion associated with extreme biking.
Our thoughts why elbow pads are important
As far as biking is concerned, it is better to protect your elbows now than regretting everything after you've gone through stitches and experienced worst of the worst injuries. We understand how uncomfortable it is, however trying out some of these hand-picked MTB elbow pads to protect your elbows is certainly worth the try. High speed downhill mountain biking is more enjoyable if you know you're protected from every bump, crash, and swings from your bike.